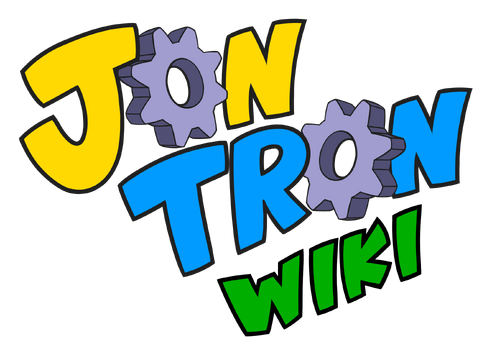 Welcome to the JonTron Wiki
Welcome to the JonTron Wiki. This is the wiki for all things JonTron. Make sure you read the site rules and guidelines before creating pages, commenting, and especially making scripts.
Don't be afraid of adding a new page about a video that isn't on here yet.
Please do not edit pages to make them less profane and/or more professional. We all know Jon's sense of humour, and it's far from impossible to be humorous and informative at the same time. And memetic comments are acceptable, but for deity's sake, people, don't post the entire Bee Movie script. It's not funny.
Latest JonTron Episodes
January 25, 2019 - Jon releases the second episode of season 5, Dan Aykroyd's Crystal Skull Vodka. Distilling fears that the next episode would fall victim to many a delay.
December 2, 2018 - Jon finally breaks the silence with the release of his newest video, Flex Tape II: The Flexening. This officially marks a new Season of the JonTron Show, as well as a brand new intro.
December 23, 2017 - Jon released VR Troopers. As of September 2018, this is still the newest video on Jon's YouTube channel.
What's New
November 1, 2018 - Unfortunately, Jon has yet to return to YouTube. Here's hoping we get another video before the year is done. Wouldn't want a year with no uploads!
November 21, 2018 - Just made an article regarding the racism allegations. I know that's kind of died down recently, but I feel like it's important to talk about. If anyone can contribute to the new article, please do.
December 2, 2018 - Jon makes a new video after an 11-month hiatus. The video features a brand-new intro and marks the beginning of Season 5 of JonTron.
December 13, 2018 - Jon hosts a charity livestream to help fight Hypertension!
December 18, 2018 - Jon's latest video talks about Soulja Boy's current, illegal escapades in the gaming industry.
Affiliates